Recent Posts
71
« Last post by SouthRider on Yesterday at 07:10 AM »
I would think that any tool that makes a job faster or easier is not overkill. There is a flat stainless scraper blade that came with my first Fein many years ago that would probably work just fine to get under the silicone. I'd certainly try.
72
« Last post by Frank-Jan on Yesterday at 06:57 AM »
Not overkill, but not really practical either. There is a mushroom shaped flexible blade for that, but I don't use it for such situations.
This is my favourite tool for that job, but I cannot find it in local stores anymore:
Link
I also have this thing, but I don't want to waste the supersharp thin blades on tile, I use it in other situation, like with glass, countertop/backsplash etc.
link
Someone posted a scraper with a bunch of blue replaceable plastic blades a while back, I haven't tried such a thing yet.
Often I end up using a replacement stanley blade with my fingers, but that's no fun (the regular scraper holder for those doesn't come as close to the corner as I want)
73
« Last post by derekcohen on Yesterday at 03:12 AM »
This is my temporary solution - temporary as this is a 2 hp DC and I need something bigger.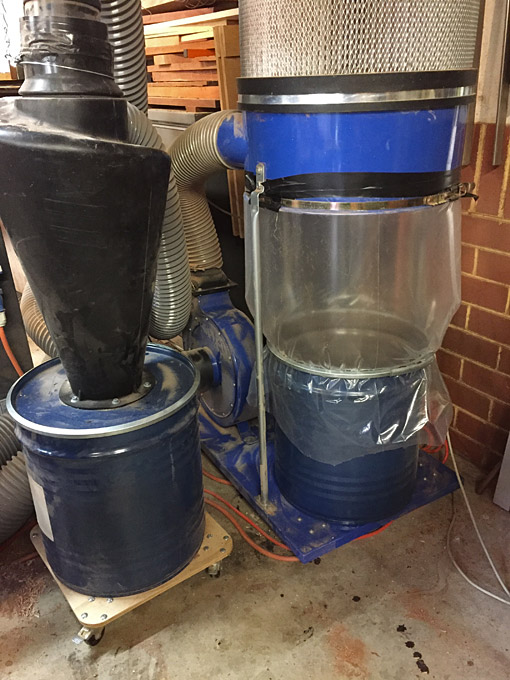 The bins are easy to empty. Both can be unclipped for access …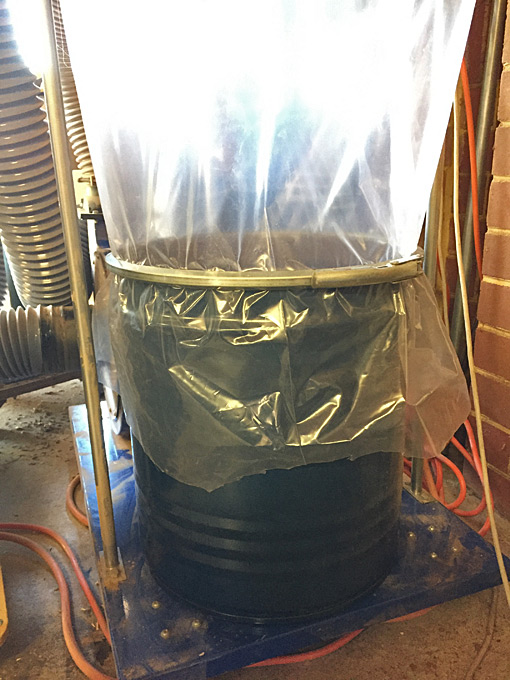 Regards from Perth
Derek
74
« Last post by kmickey on Yesterday at 02:33 AM »
I have a vecturo that I mostly use on drywall. Would it be overkill to use the vecturo to remove silicone grout in a shower that is beginning to go bad? If not, which blade should I use?

If it makes a difference, they are long runs without many crossing seams.
75
« Last post by Alanbach on Yesterday at 01:14 AM »
On the 1400 the guide stop is sort of a two part arrangement with a fine adjustment built in so the guide stop includes micro adjust without additional accesories. The edge guide for the 1400 also has its own micro adjust built in. On the 1010 the fine adjusts are separate accesories. The one for the guide stop is 488754 and the fine adjuster for the edge guide is 483358. Sometimes it does seem that they make it as hard as they can😊.
76
« Last post by Imemiter on Yesterday at 12:55 AM »
That fine adjustment sleeve works well with the guide rail. It can be hacked to work with the edge guide but the better 1010 edge guide wheel is Festool 483358.
77
« Last post by Max Fracas on Yesterday at 12:36 AM »
I have a Mini Dust Gorilla, partly based on the good review in Fine Woodworking. I have two issues with it. First, it leaves quite a few chips behind when I use my jointer/planer in planer mode. Second, I've grown to really dislike the bin changes. So much so that I'm looking at a replacement that has a bigger bin and something other than the "3 latch" method of attaching the bin to the DC. Engaging two of the latches (best I can do with two hands) pushes the bin out of alignment with the mating surface, and because of that I find it's always a wrestling match to get a decent connection of the bin to the DC.
78
« Last post by HowardH on August 14, 2022, 09:56 PM »
I've had one for about a year and it has pluses and minuses. Overall, tho, it's really cool and has unlimited ways it can be used. I did this for my son who was a music major in college. No way I could have done this without it.
79
« Last post by Yardbird on August 14, 2022, 09:36 PM »
I do not think it is right to the Festool customers that Recon would sell such an old tool. That thing is 17 years old!! Team_kap said it was banged up, so it is not like it was NOS that someone found on the back shelf of a warehouse. The only logical explanation is this was returned for repairs to Festool then abandoned because repair costs were too high.

I really think Recon should have at least two price levels. The top level would be items returned in the 30 day window or dealer stock returned to Festool. The second and much cheaper level should be items returned under 3 year warranty and tools returned for repair then abandoned. Heck, abandoned tools should be in another third pricing level. I would be very very aggravated if my 20% savings on Recon gave me a 17 year old tool. With new at least I get another two years warranty.

80
I moved a couple years ago and sold my dust collector, an older model Delta, and I have survived as a project woodworker using my Festools. However, some current and planed projects require the use of the planer, jointer, and table saw and so I need to step up and get some basement shop dust collection. My default is the Oneida Mini Gorilla (220v) for use one machine at a time. There are cheaper single stage machines (e.g. the Jet 1200) that I can upgrade with a HEPA filter, but it seems the Oneida machine is the easiest choice. What do you think?