Recent Posts
1
« Last post by Don T on Today at 10:41 PM »
Love it.
2
@JohnnyEgo
-
you found your calling!
very creative - genuine family fun - nice!
Hans
3
« Last post by JohnnyEgo on Today at 09:57 PM »
Built a Pinewood Derby display truck for my son's car this year. Felt it needed a more distinctive grill at the last moment. Was contemplating cutting out some little piece of scrap when I realized a Domino would work just fine for the task.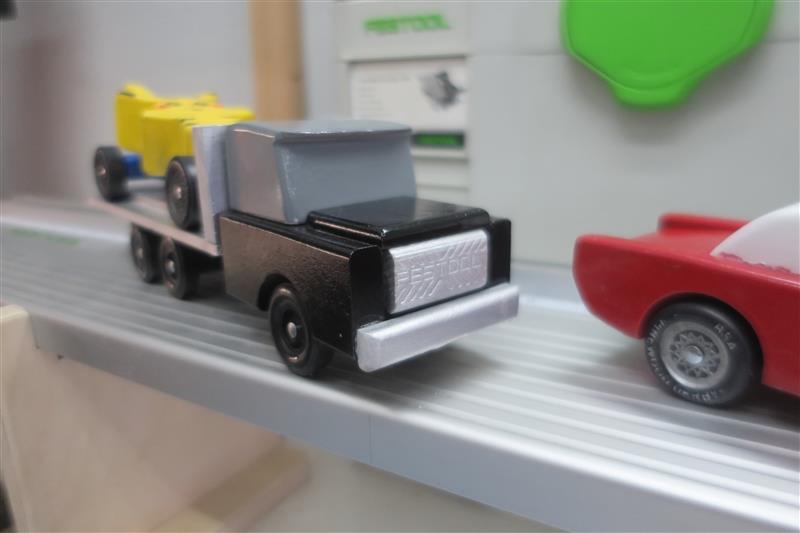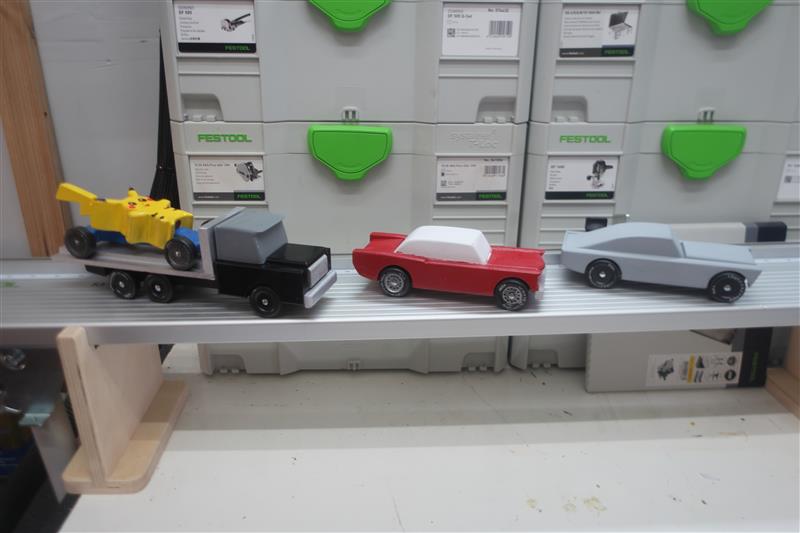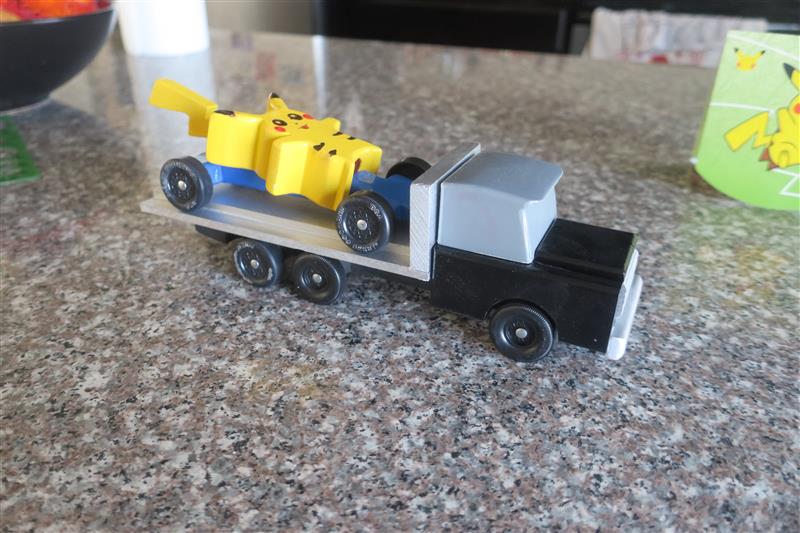 4
« Last post by neilc on Today at 09:45 PM »
Go to 1000bulbs.com - good selection and their reps are very capable of helping you with the choices.
I put these up in my last shop. I went with 5000K. Very happy with them.
https://www.1000bulbs.com/fil/categories/5000k-led-wraparound-fixtures
In my new shop with my new home, I went with 5000K 4' fixtures through my builder. I don't know the brand however.
5
« Last post by Bob D. on Today at 09:42 PM »
His presence will be missed, but his participation will not be forgotten.

I look forward to hearing from him again and wish him well until that day arrives.

Pass auf dich auf und wünsche dir alles Gute Oliver
6
I use the matchfit dovetail clamps from Microjig for jigs and other clamping related task.
Microjig provides a straight bit and dovetail router bit for making the clamp slots.
I find the combination of these two bits create a much better fit for the clamp.

Recently used the OF 1010 router and festool track to create the slots. The Setup Gauge provided by
Microjig is great for setting the exact height of the bits. However, the gauge doesn't take into account
how the track affects the depth of the bit. Had to set the bit depth by eye and did not get the results
I wanted.

Anyone else use the matchfit clamps.
Any suggestions on how to adapt the gauge to provide better results when using the festool track.



7
I've tried using machinists' blueing to highlight marks on a ruler. I applied the blueing and wiped very lightly with alcohol across the marks. It worked very well.

The alcohol will remove all the blueing if you don't like the results. Not sure about using magic markers.
8
This is an older post, but I'm also changing my mft to use it without the protractor.
User DynaGlide shows pictures of how the top knob should be positioned.
I don't see the difference between the two pictures. What do the different positions accomplish?
9
« Last post by Mini Me on Today at 07:55 PM »
Thanks everyone, I am going to try and adjust the scale

I used feeler gauges and it is now spot on.
10
Oliver didn't give any details. I have conversed with him in the past outside the forum, but have not tried after his post.

I would hope that members here would respect his past participation, his quality posts, his enthusiasm and will to make this forum more exciting and better, and also his decision to step away from the forum in addition to the internet. He was not just leaving us here.

I would also hope that speculation of why he made his decision won't pop up here. Only he has that answer, and because of my conversations with him away from the forum I know that he is more private than most know.

I hope one day I will read another of his posts in real time.

Peter Halle - Moderator